15 - 20 FEB 2022 |
Changi Exhibition Centre, Singapore
Home
> The Show > About the Show
ASIA'S BIGGEST FOR AVIATION'S FINEST
Join us at Singapore Airshow, Asia's Largest Aerospace and Defence event! Open to the Public on 15 and 16 February 2020, visitors can look forward to a wide range of exciting activities including static aircraft on display and the breathtaking aerobatic flying displays.
OPENING HOURS ON PUBLIC DAYS
19 & 20 Feb 2022 (Sat & Sun)
9:30am – 5:00pm
Last admission time at 4:30pm.
Get your Public Day tickets via SISTIC now!
VENUE

Changi Exhibition Centre
9 Aviation Park Road
Singapore 498760
GETTING THERE
SHOW SITE AT A GLANCE
Singapore Airshow 2020 will be held at the purpose-built Changi Exhibition Centre (CEC), located 20 minutes from the Central Business District and 10 minutes from Changi Airport. CEC offers a 40,000sqm fully air-conditioned exhibition hall and 100,000sqm of outdoor display area next to the hall and chalets.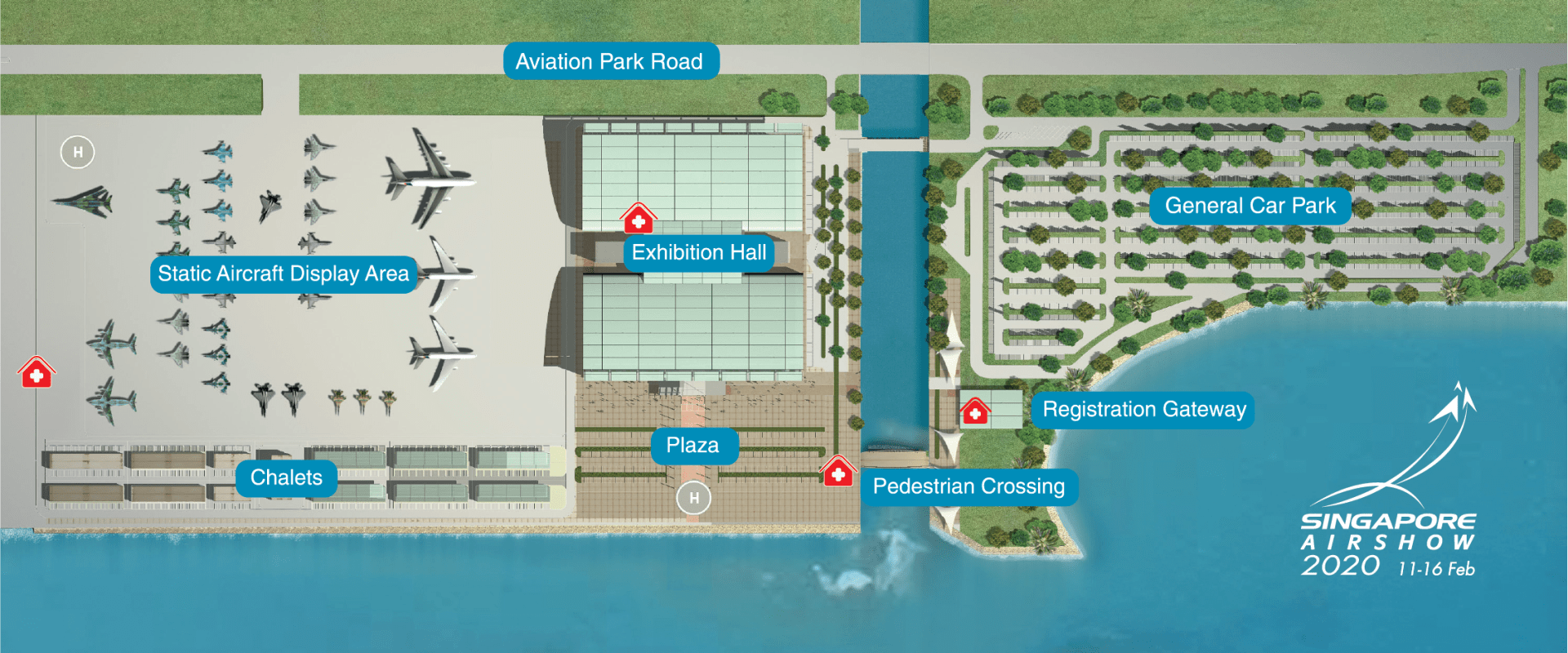 VISA INFORMATION
To find out if you require a visa to visit Singapore and the application requirements, kindly check with the Immigration & Checkpoint Authority of Singapore (ICA)
here
.
If you require a Visa Letter of Introduction from us for the visa application to attend the Singapore Airshow 2020, please email us at admin2020[at]singaporeairshow.com, providing your Full Name (as in passport), Passport Number, Nationality, Company, Job Title and Address. Please note that visitors must first complete their registration before requesting for the letter of support.